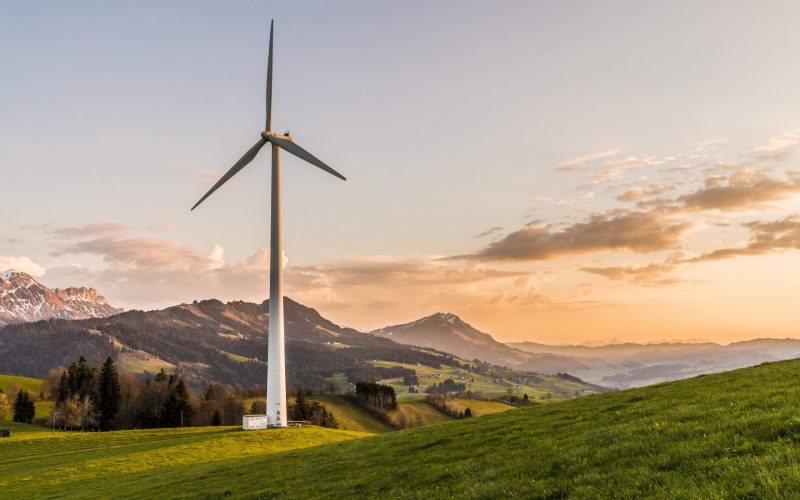 The agricultural sector remains the only viable vehicle through which development and poverty reduction can occur in the country. Evidence shows that agricultural growth reduces poverty by twice the rate of growth in nonagricultural sectors (World Bank 2007; Diao et al. 2007). However, this growth in Zimbabwe has been curtailed by the slow rate of the country's economic recovery since 2000 when the Government implemented the Fast Track Land Reform Programme (FTLR). Since then, there have been fluctuations in socioeconomic dynamics and shifting bilateral relations with cooperating and donor countries.
The agricultural sector plays a crucial role in the Zimbabwean economy. As such, a vibrant agricultural sector in the country is key to drive pro-poor economic growth and sustainable development, poverty reduction, employment creation and food and nutrition security. Of the 39.6 million Ha of land in the country, about 42.1 percent is utilized for agriculture, with about 365,000 Ha of land suitable for irrigation. However, less than 50 percent of this is currently equipped for irrigation out of which about 123,000 Ha is currently irrigated mostly by commercial farmers and smallholder irrigation projects. Hence, the potential for the sector is staggering. The diverse agro-climatic conditions enable the country to grow a large variety of crops, with over 23 types of food and cash crops and a variety of livestock species.
The potential for agricultural growth in Zimbabwe is staggering. The country is uniquely endowed with rich resources for agricultural development, which if harnessed fully, would enable the country to become the breadbasket of the southern African region again. Zimbabwe has abundant land, a large amount of underground and surface water resources (with more than 8,000 dams), and rich flora and fauna. Diverse agro-climatic conditions have enabled the country to grow a large variety of crops, with over 23 types of food and cash crops and a variety of livestock species.
Significance of Agriculture in Zimbabwe
Agriculture occupies a central place in the Zimbabwean economy for employment, incomes and poverty reduction. It contributes 15-18 percent of Gross Domestic Product (GDP), 23 percent to the total formal employment, and provides livelihoods to approximately 70 percent of the rural population (54 percent of which are women). It also supplies about 63 percent of industrial raw materials with the share of agriculture in manufacturing value added at 60 percent, and the share in export earnings at 30 percent. Fifteen out of the 31 industry clusters in Zimbabwe depend on agriculture for feedstock. Agriculture-related employment supports a third of the formal labour force.
Maize, tobacco and cotton account for more than 50 percent of the agricultural GDP, with tobacco leading the pack with 25 percent, followed by maize at 14 percent, and cotton at 25 percent. Ten percent is accounted for by the beef and fisheries sectors, whilst about 24 percent is devoted to the rest of the livestock like sheep, goats, pigs, poultry and ostrich. Within the milieu of commodities; tobacco, cotton, sugar, horticulture, tea, and bananas collectively account for about 40 percent by value of national exports.
The performance of the agricultural sector therefore has a direct bearing on overall national economic performance, and on human development especially with regard to national and household food and nutrition security.
The restructured agricultural sector has created opportunities and challenges in the agricultural sector in Zimbabwe. The sector has been facing a myriad of challenges relating to low production and productivity, lack of markets, poor access to existing markets, and access to finance among others. As a result, agricultural investment has sharply declined, negatively affecting agricultural productivity and overall production.
Role of CAN Zim in the Agriculture sector of Zimbabwe
CAN Zim will participate in the development and implementation of new and relevant policies and regulatory frameworks that responds to the needs of the restructured and evolving agricultural sector. CAN Zimbabwe recognizes that agriculture is one of the key priority sectors in achieving sustainable economic growth and poverty reduction. However, frequent droughts, inadequate resource allocation to key drivers of agriculture growth and sometimes inconsistent and ad hoc policy actions associated with agricultural policy have made it impossible to achieve the stated goals.
Considering that 80% of the Zimbabwean citizens are working in the agricultural sector and are therefore highly dependent on the climate. CAN Zim will work hard to increase livelihood capacities and creating diversity to ensure resistance against climate changes for the benefit of the community. Furthermore, CAN Zim will advocate for sustainable agriculture to mitigate negative impacts which would worsen the situation.
CAN Zim know that:
To turnaround Zimbabwe's agricultural sector, there is need to attract diverse resources to finance the development of the sector.
national budget has to support investment in the agriculture sector in line with the Maputo Declaration under the African Union in 2003.